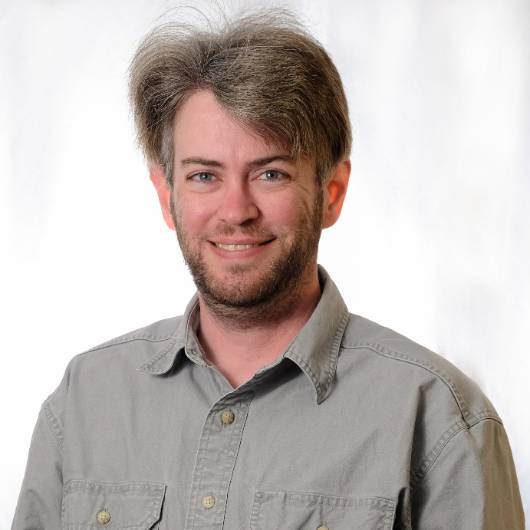 Education
| Degree | Major Emphasis | Institution | Year |
| --- | --- | --- | --- |
| MFA | Creative Writing | University of Central Arkansas | 2018 |
| BA | English | University of Arkansas - Fort Smith | 2012 |
Biography
Mr. Alex Coleman is an Instructor of Creative Writing who joined the University of Science & Arts of Oklahoma faculty in 2019.
As someone who believes in the importance of studying creative writing across forms, Mr. Coleman often covers such forms as Illustrated Narrative, Screenplays, and Audio Drama in his Advanced Fiction Writing class. In addition to Creative Writing, he also teaches Writing I and Rhetoric & Critical Thinking. Some of his areas of interest and research include linguistics, military and veteran writings, LGBT topics, international literature, and mythology and folklore.
Mr. Coleman served as a Signalman in the U.S. Navy and still loves to sail at any opportunity. He also plays bagpipes, studies languages, and floods the internet with pictures of his cats.
Research, Presentations & Publications
Editor, Sagas of Imagination: A Medieval Icelandic Reader, translated by Ben Waggoner, Ph.D., Troth Publications, 2017.

"Interview with Micha Meinderts." YouTube, uploaded by Arkana.

"The Toad Interviews Cristina García." Toad Suck Review, 2016.

"Dinty W. Moore to Visit UCA as Artist in Residence." University of Central Arkansas, 2 Sep 2015.

"A Man's Job. North American Review, Spring 2013.

"Junkie." Applause 2010: 20 Years Later, Volume 20, 2010.

Letters Home, U.S. Navy, Department of Defense, 2003.

"Lady Killer." Applause, Vol. 11, 2001.

"Junkie." Applause, Vol. 10, 2000.

"[untitled]". Applause, Vol. 10, 2000.

"[untitled]." Applause, Vol. 10, 2000.

"Just a Small Town Girl." Applause, Vol. 9, 1999.
PRESENTATIONS AND INVITED LECTURES
Instructor, "Introduction to Story Telling through Illustrated Narrative," Oklahoma Arts Institute, 2021.
Guest Poet, "Pride, Purpose, Passion," River Valley Pride, 2014.
Guest Speaker, "Transgender Topics," Graduate Psychology Lecture, University of Arkansas - Fayetteville, 2013.
Presentation, "Trickster Figures in World Mythology," Student Pagan Organization, University of Arkansas - Fayetteville, 2005.