2023-2024 Season
Join us for our 23rd season of the Davis-Waldorf Performing Arts Series and let the arts take you somewhere new, without ever leaving Chickasha!
For the first time in DWPAS history, the series will feature an original performance created on the campus of the University of Science & Arts of Oklahoma in collaboration with professional artists and the School of Visual & Performing Arts. Get involved by attending workshops and connecting your K-12 students with arts education activities.
What isn't new? Our commitment to affordability and access. All performances will be on Thursday evenings in Te Ata Memorial Auditorium and our general admission ticket prices remain the same.
This year, the Davis-Waldorf Performing Arts Series has partnered with the Chisholm Trail Arts Council to provide additional live music experiences for our patrons. For each season ticket you purchase for the DWPAS, you will also receive one flexible pass that can be exchanged for a ticket to one of the events of the CTAC Live Concert Series. (Student tickets for the CTAC Series are $10 each.) Information about the CTAC Concert Series is available at the Chisholm Trail Arts Website.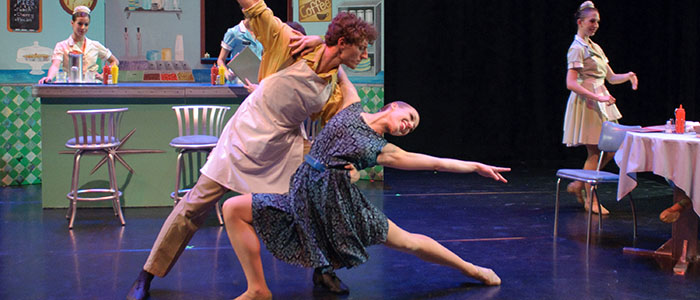 American Midwest Ballet
| November 30, 2023
7:30 p.m. in Te Ata Memorial Auditorium
A mixed repertory presentation of dazzling short ballets, MOMENTUM combines the brilliantly classical, poignantly romantic, and intensely contemporary into an evening that celebrates artistry and athleticism. There is delight for all ages on the menu of this kick-off to the holiday season!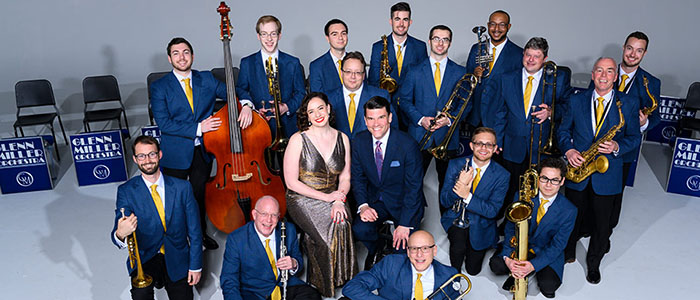 The World Famous Glenn Miller Orchestra
| February 15, 2024
7:30 p.m. in Te Ata Memorial Auditorium
Put your sweetheart "In the Mood" with music from the most sought-after Big Band in the world. This 18-member ensemble plays many of the original Glenn Miller arrangements from the Swing Era of the 1930s and 40s along with modern selections performed with the distinctive Miller style and sound.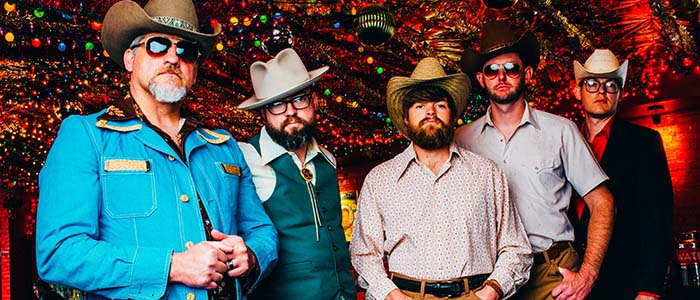 The Cleverlys | March 28, 2024
7:30 p.m. in Te Ata Memorial Auditorium
Bring everyone in your family to this evening of comedy and music by the faux-family band who puts their unique bluegrass spin on hit songs of every style. The New York Times wrote, "If Earl Scruggs, Dolly Parton and Spinal Tap spawned a litter of puppies, it would be the Cleverlys."
Previous Shows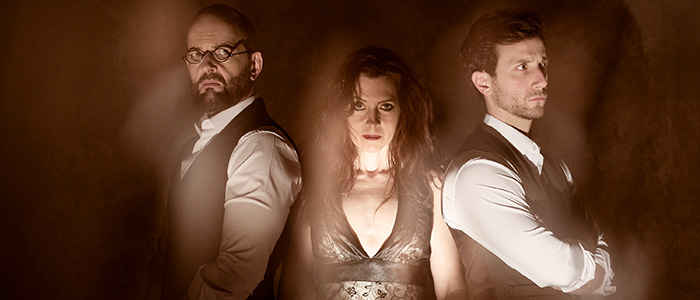 PUSH Physical Theatre
| October 26, 2023
7:30 p.m. in Te Ata Memorial Auditorium
PUSH Physical Theatre (Darren and Heather Stevenson, founding co-directors) presents HYDE, the world premiere of their newest show inspired by Robert Louis Stevenson's Strange Case of Dr. Jekyll and Mr. Hyde. The 2023-24 season-opener of the Davis-Waldorf Performing Arts Series will introduce Edward, a troubled young man, who has discovered himself through the classic tale and is anxious to share his origin story with you. As his invited audience, you'll help him complete his greatest work. Along the way, you'll discover the terror of a broken mind, the danger of a double-life and the power of the theatre. Because of profanity, violence and mature themes, this play is suggested for adult audience members. The production was developed in residency with PUSH Physical Theatre allowing USAO theatre arts students a unique look into professional theater.

Fall 2023 Theatre Department Production | October 28, 2023
7:30 p.m. in Te Ata Memorial Auditorium
Students from USAO and students from local K-12 schools will be working with the PUSH Physical Theatre company to develop their performance based on Robert Louis' Stevenson's novella. As they learn from the professional artists, the students will develop their own original "shadow show" with the same source material and will present this as the fall production of the Theatre Arts Program. This show will be performed on one night only, Saturday, October 28, at 7:30 p.m. in Te Ata Memorial Auditorium. Each season ticket holder will receive a ticket to this production as a "bonus" in their subscription.
---
THANK YOU
The Davis-Waldorf Peforming Arts Series is made possible through the generous support of the following organizations: