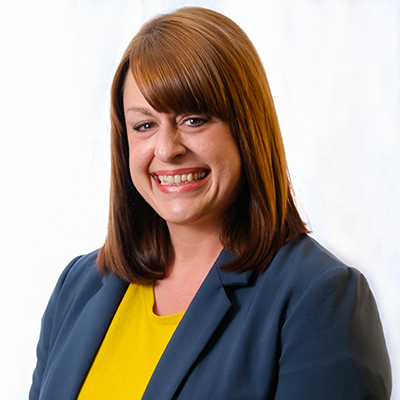 Education
Degree
Major Emphasis
Institution
Year
B.A.

Journalism, emphasis in Public Relations

University of Oklahoma

2002
Biography
Amy Goddard has nearly 20 years of experience in marketing, public relations and communications. She has served as the Director of Communications & Marketing at the University of Science & Arts of Oklahoma since 2015. In this role, Goddard is responsible for brand management, advertising, media relations, public relations and crisis communications, among other things.
Prior to joining the university, Goddard spent 10 years in the Communications Department at the Oklahoma State Regents for Higher Education. While there, she launched the first statewide marketing campaign for Oklahoma's Promise, the state scholarship program for low-income students, as well as rebranding the program. Further, she started and managed the agency's social media channels and was responsible for the news bureau. She also worked for two years as a reporter covering state government in Oklahoma.
Goddard earned a Bachelor of Arts in Journalism with an emphasis in Public Relations from the University of Oklahoma in 2002. She has served on the board of directors for the Oklahoma College Public Relations Association and as a member of the Oklahoma State Regents for Higher Education Communicators Council.