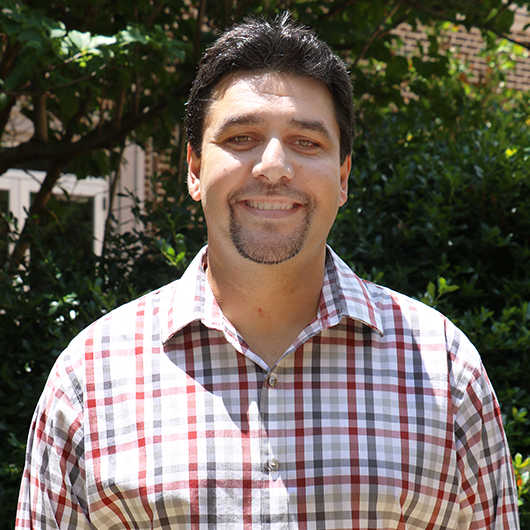 Education
| Degree | Major Emphasis | Institution | Year |
| --- | --- | --- | --- |
| Doctorate of Education | Higher Education Leadership | Benedictine University | 2014 |
| Master of Science | Computational / Theoretical Physical Chemistry | Oklahoma State University | 2004 |
| Master of Science | Computer Science | Lebanese American University | 2001 |
| Bachelor of Science | Chemistry | Lebanese American University | 1998 |
Biography
Dr. Doughan joined USAO as an Associate Professor of Chemistry in 2018 after having served as a full-time faculty member for over a decade at St. Gregory's University.
In Chemistry, Dr. Doughan's research interests revolve around finding new theoretical and computational appproaches through which potential energy surfaces of organic reaction dynamics can be explored, analyzed, and predicted.
In Chemical Education, Dr. Doughan's research focuses on developing inventive approaches to better fit Chemistry into a Liberal Arts education.
Dr. Doughan is an active member of the American Association for the Advancement of Science, the American Chemical Society, and the American Council on Education.
Dr. Doughan is also a member of the Phi Kappa Phi, Phi Beta Delta, and Phi Lambda Upsilon honor societies.