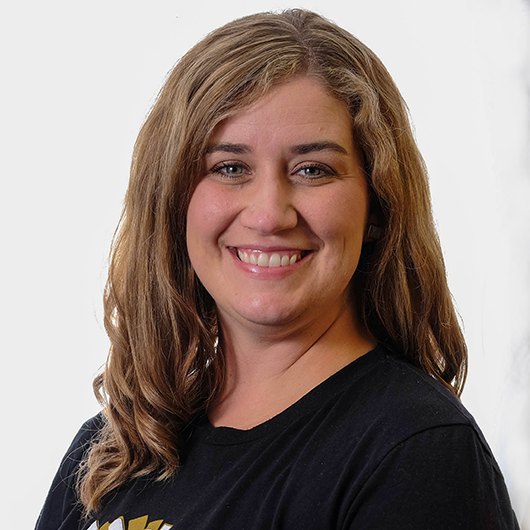 Education
| Degree | Major Emphasis | Institution | Year |
| --- | --- | --- | --- |
| MA | Dance Education | University of North Carolina at Greensboro | |
| BPA | Dance Performance | Oklahoma City University | |
| | | | |
Biography
Emily Hector Godwin serves as the coach of the Drover Dancers, USAO's spirit team and serves as an adjunct instructor for the Division of Arts and Humanities. She took over as coach in 2010.
In addition to teaching, coaching and being a choreographer for USAO, Godwin has previously coached Chickasha High School Pom. She was the movement coordinator for Grand Spirit Squad, and choreographs routines for various high school and college teams in Oklahoma. Godwin owns and teaches at her own dance studio, Love to Dance in Chickasha. She founded her studio in 2008 on her ongoing passion for the arts and her enjoyment of working with children.
Godwin holds an Oklahoma teaching license in dance and has performed with Shoji Tabuchi in Branson, Celebrity Cruises in the Pacific touring Australia and New Zealand, toured with Rob Lake, the OKC Yard Dawgz and "Fixin' to Rain" in Tennessee.
On a separate note, she was the youngest female to solo an airplane in the United States and holds a private pilot's license.