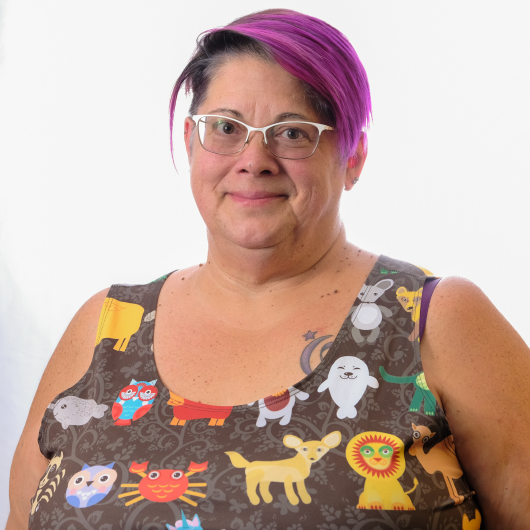 Biography
Dr. Jeannette Loutsch has been a member of the faculty at USAO since 2007. She is an associate professor of biology and teaches Virology, Virology Lab, Basic Microbiology, Basic Microbiology Lab, Cell and Molecular Biology, Cell and Molecular Biology Lab, Colloquium Science, Botany, Botany Lab, General Genetics, General Genetics Lab, Immunology, Immunology Lab and Foundations of Life Science.
Loutsch has numerous publication which include Cloning and Sequence Analysis of Murine Cytomegalovirus Protease and Capsid Assembly Protein Genes, Expression and Characterization of Recombinant Murine Cytomegalovirus Protease, Ophthalmic Antiviral Therapies and Collagen Shields for Ocular Drug Delivery.
Loutsch is the advisor for Colleges Against Cancer, was a speaker at the Festival of Arts and Ideas and a member of the V-Day College Campaign.
Before coming to USAO, Loutsch was an assistant professor in biological sciences at Arkansas State University, a post-doctoral fellow at the LSU Eye Center and Monsanto/Searle Infectious Disease Research Center, a medical technologist at Saint Louis University Health Sciences Center, Saint Luke's Regional Medical Center and Orange City Municipal Hospital.
Women in Technology & Science (WITS)
WITS is a day of 7 workshops hosted by women professionals in the Science, Technology, Engineering and Mathematics fields. This year is open to 5th & 6th grade girls. The day of workshops will be Saturday, November 5, 2022. Learn more and register through the button below.