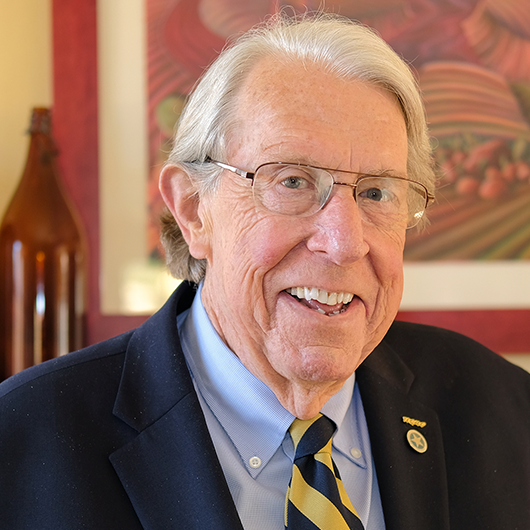 Education
| Degree | Major Emphasis | Institution | Year |
| --- | --- | --- | --- |
| PhD | U.S. Diplomatic History | University of Oklahoma | 1980 |
| MA | European History with an empasis in the Russian and Soviet area | University of Oklahoma | 1968 |
| BA | History and Political Science | University of Oklahoma | 1965 |
Biography
Since John Feaver was named 12th President of Oklahoma's public liberal arts college in 2000, the institution has three times been named the No. 1 public, undergraduate college in the western United States by U.S. News and World Report. In its "Great Colleges at Great Prices" category, USAO is the only public "comprehensive bachelors" college listed in the top 40 nationally.
His first major achievement as president was to earn national status for USAO -- the first college created by Oklahoma's first state legislature -- as a National Historic District on the National Register of Historic Places. Toward the campus' full restoration, Feaver has built a team and focused all energies on advancing the institution through development, strategic planning, marketing and the reinforcement of excellence in academic programs.
More than 90 percent of the faculty at USAO hold the doctorate or terminal degree in their fields. Both men's and women's basketball teams compete on a national level, with a 2002 national championship title in the men's program.
Before he became president, Feaver spent 20 years on the faculty and 12 years as vice president for academic affairs at Oklahoma's public liberal arts college. In the classroom, he teaches political science and history.
Besides his leadership in higher education, John Feaver is a past board chair of the Oklahoma Academy for State Goals. Presently he is a member of the Council of College Presidents that serves in an advisory role to the Chancellor and the Oklahoma State Regents for High Education. He sits on the statewide Boards of Directors of Creative Oklahoma, the Oklahoma Academy, the Oklahoma Arts Institute, Oklahoma Policy Institute, and the Oklahoma Higher Education Heritage Society. He was inducted into the Oklahoma Higher Education Hall of Fame in 2012.
Statewide, he is recognized for his leadership in economic development issues, the liberal arts, creative and private funding strategies for higher education, and the preservation and restoration of historic buildings.