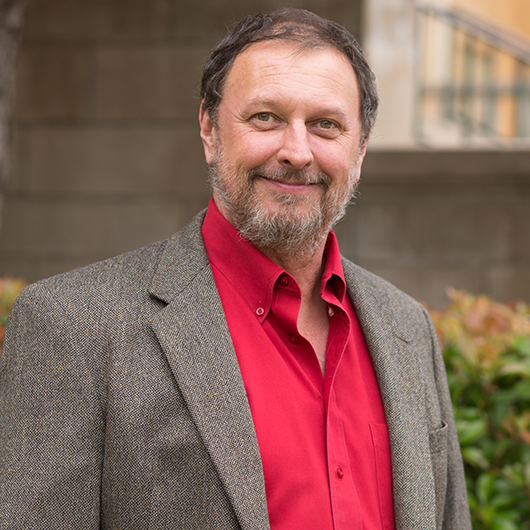 Education
| Degree | Major Emphasis | Institution | Year |
| --- | --- | --- | --- |
| MFA | Art | Texas Tech University | |
| BFA | Art | Univeristy of Science and Arts of Oklahoma | |
| | | | |
Biography
In addition to directing the Art Gallery at USAO, Layne Thrift teaches in the art department at the college. He served as the assistant director of the gallery until 2010. He was the assistant to the director from 1998-2001 while a student at USAO.
Before coming back to USAO, Thrift was an adjunct professor of visual art at Oklahoma City Community College and a graduate teaching assistant at Texas Tech University. He also was a ceramic technician and a graduate assistant at Texas Tech.
Thrift received the USAO Alumni Distinguished Graduate Award and was named the Outstanding Graduate by the USAO Division of Arts and Humanities. He is a member of the National Council on Education of Ceramic Artists; Potter's Council, American Ceramic Society and the Oklahoma Visual Artists Coalition.
He has participated in exhibitions in Chickasha and in Slaton, Lubbock, Denton, Marfa, Houston and Rockport, Texas. He has attended workshops by William Haver, Tom Bartell, Ken Little, Jesus Morales, Robert "Boomer" Moore, Mo Neil, Ken Price, James Surls, Elmer Taylor and James Watkins.