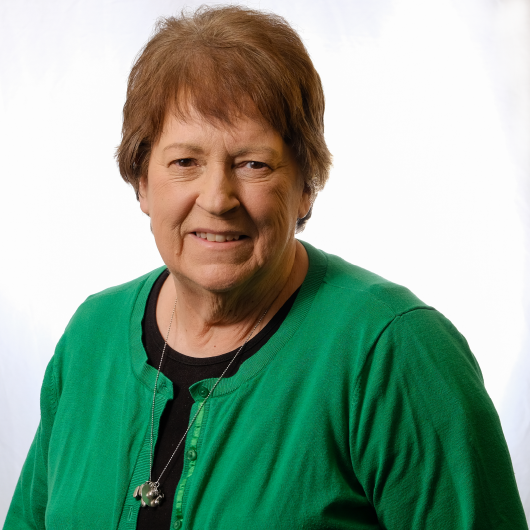 Biography
Dr. Linda McElroy has been a member of the USAO faculty since 1995. She is a professor of education and teaches Reading I: Foundations of Literacy, Reading II: Strategies and Materials for Literacy Instruction, Reading III: Assessment and instruction of Literacy, Senior Seminar and College Reading and Study Skills.
McElroy's publications include: Instant Messaging, Literacies, and Social Identities; Sense and Sendability: Children's Problem-Solving Strategies for Construction Meaning from Pen Pal Letters and At-Risk Readers: Part I—Identifying The Cycle.
During her time at USAO, McElroy has been a member of the Admission to Teacher Education Committee, recording secretary for the Division of Education and Speech Pathology, a member of the Board of Directors and lifetime member of the Alumni Association, as well as serving on many other committees including the Faculty Search, Financial Aid Appeals, Tenure and Promotion, Superior Faculty Awards, University Curriculum, Faculty-Student Grievance, Assessment and Accountability and Physical Resources. In addition, she is the faculty advisor for the USAO Baptist Collegiate Ministries, faculty coordinator for the America Reads Program and recipient of the USAO Gladys Anderson Emerson Faculty Research Stipend. She received the USAO Regents Superior Teaching Award in 2009.
She also is a member of the International Reading Association, National Reading Conference, Oklahoma Higher Education Reading Council, Oklahoma State Department of Education Reading Consortium, Oklahoma Reading Association, Grady County Reading Association and Oklahoma Association of Teacher Educators.
Before coming to USAO, McElroy was an instructor and graduate assistant at the University of Oklahoma, reading specialist at Lexington Public Schools, teacher at Wanette Elementary School, teaching assistant at Purcell Elementary School and director and teacher for the Mother's Day Out weekday early education program at the First Baptist Church in Purcell