2023 giles symposium
On March 3, the University of Science & Arts of Oklahoma will host New Yorker writer and bestselling author David Grann alongside lawyer, author and consultant Hannibal B. Johnson as the keynote speakers for the 2023 Giles Symposium on Citizenship and Public Service.
In conjunction with the 2023 Giles Symposium, Art Wrecker Studio in historic downtown Chickasha will hold a juried art exhibition entitled. "un(SEEN)" features original works from artists around the region that deal with issues of inclusion and minority representation as they relate to concepts of equality, wealth, resilience, identity and opportunity.
Also, a historical exhibit, "Our Stories," will be on display in the university's Nesbitt Gallery. "Our Stories" features artifacts from the Osage Trials, Tulsa Race Massacre and Chickasaw actress and USAO alumna Te Ata Fisher.
schedule of events
March 3
3-6 p.m. | Nesbitt Gallery, Davis Hall
"Our Stories" Historical Exhibit featuring,
Reproduction of a photo of Rita, Anna, Mollie and Minnie (the sisters from the book).
Transcripts from the Hale Trial (Yes, these are the transcripts Leonardo DiCaprio used for character research in preparing for the part.)
Photos from the Tulsa Race Massacre
"God's Drum," a film about Te Ata Fisher
6 p.m. | Te Ata Memorial Auditorium, Troutt Hall
Opening Lecture: Hannibal Johnson

Keynote: David Grann

Moderated Q&A with Hannibal Johnson and David Grann
march 4
5 p.m. | Art Wrecker Studio, downtown Chickasha
(un)SEEN Art Show Opening Reception
---
david grann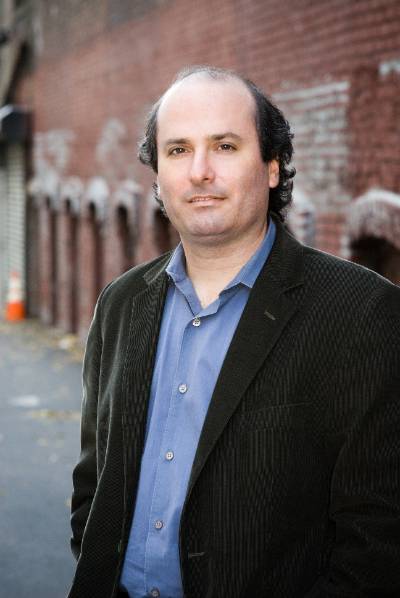 A writer for "New Yorker" magazine and the bestselling author of "The Lost City of Z" and "Killers of the Flower Moon," a finalist for the National Book Award, David Grann immerses himself in his work to give his stories a pace and intensity unlike any other. Called "the man Hollywood can't stop reading," four of Grann's "New Yorker" articles have been adapted for the screen, and "Killer of the Flower Moon" is now in production with Martin Scorsese as director and Leonardo DiCaprio as the leading man. It is a true crime tale unraveling one of the most sinister racial injustices in American history, involving multiple murders of Osage tribal members whose land held rich oil reserves. In his talks, Grann explores his creative process—from what initially inspires him to investigate a story, to his painstaking research, before linking these often forgotten histories to their contemporary relevance.
hannibal B. Johnson
A graduate of Harvard Law School, Johnson is an attorney and consultant specializing in diversity, equity, inclusion and cultural competence issues, as well as human relations, leadership and non-profit management. Having taught at the University of Tulsa College of Law, Oklahoma State University and the University of Oklahoma, Johnson currently serves on the 400 Years of African-American History Commission, a federal body charged with planning developing and implementing activities appropriate to the 400th anniversary of the arrival of Africans in the English colonies in 1619, and also chairs the education committee for the 1921 Tulsa Race Massacre Centennial Commission. Johnson has authored ten books, many focusing on African American history in Oklahoma, including "Black Wall Street – From Riot to Renaissance in Tulsa's Historic Greenwood District," "Acres for Aspiration – The All-Black Towns in Oklahoma" and the play "Big Mama Speaks – A Tulsa Race Riot Survivor's Story."
---
un(Seen) Art Show
Art Wrecker, located in downtown Chickasha, Okla. at 222 W Chickasha Ave., is pleased to announce our 2023 juried exhibition, un(SEEN) in conjunction with the University of Science & Arts of Oklahoma Giles Symposium on Citizenship and Public Service. This exhibition is designed to address issues of inclusion and minority representation with themes that correlate to concepts of equality, wealth, resilience, identity and opportunity.
Art Wrecker Juried Exhibition Prospectus
---
the Ray, Mary & Nita Giles Symposium for Citizenship and Public Service
Ray Giles dedicated his life to public service and to the state of Oklahoma. During a four-year stint in the U.S. Air Force during World War II, Giles was awarded three Battle Stars, the Purple Heart and the Air Medal for his service in Europe. In 1945, he returned to Caddo County to become a wheat farmer. Giles became active in local politics, serving on the State Board of Agriculture and ultimately as an Oklahoma state senator, a position he held from 1976 to 1992.
Like her husband, Mary Martin Giles was dedicated to civic causes, particularly education. She attended the Oklahoma College for Women in the early 1940s. She taught in the Carnegie schools for five years and was a member of the Grady County Mineral Owners Association as well as her church. She was passionate about farming and related issues.
Nita Giles, following her parents' example, was dedicated to serving others. She opened her own law practice in Oklahoma City in July 1982, specializing in long-term care and other health care law until her retirement in October 2011. She was known as a leader in staff development and education, always ready to mentor others in developing the skills and confidence necessary to succeed in their chosen fields.
Ray Giles passed away in 1995, followed by Mary in 1998, and Nita in 2017. Their legacy of service and commitment to family, education and public service in Oklahoma lives on through the Ray, Mary & Nita Giles Symposium at USAO.